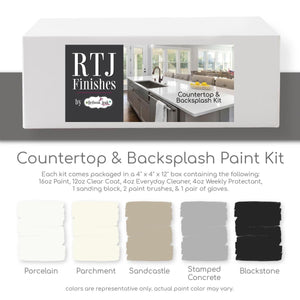 Yes! You can now ReVive your outdated laminate countertops & your 80's tile backsplash  with this amazing product. It comes only in a kit . 
The kit includes the following:
instructions, 16oz paint, 16oz clear coat, 4oz all purpose cleaner, 4oz weekly protectant, 1 sanding block, 2 paint brushes & 1 pair of gloves.