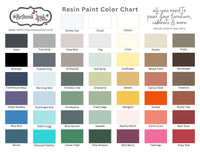 42 Amazing Colors
See each color on a piece of furniture when you shop the paint products. Some of my favorites are Timeless Teal, Denim Blue & Midnight.
See Colors Now
How to paint with Rethunk Junk furniture & cabinet paint
No sanding or priming ... just three simple steps to a revived piece. What would you paint if you knew you couldn't fail?
Learn More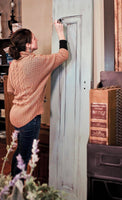 paint & update anything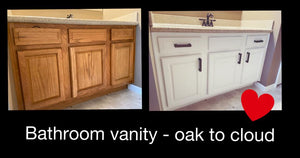 Kitchen Cabinets & Vanities
Save time & money! No sanding, priming or demolition. Update those outdated vanities and kitchen cabinets in three easy steps - prep, paint, tuff top. This resin paint is super durable, wipeable and easy.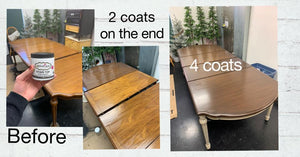 No Sanding
What? No sanding required when using this amazing stain top product. Prep your piece and stain until you like the color. Lastly, use tuff top satin to protect it. Color used in the picture was Dark Walnut stain top.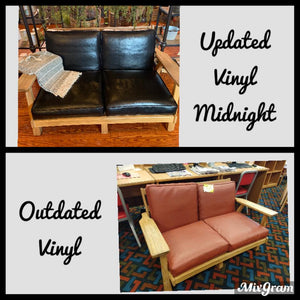 Painted Vinyl
Here is how you do it.
Clean with prep and paint! Yep that's it, no cracking, weatherproof and amazing!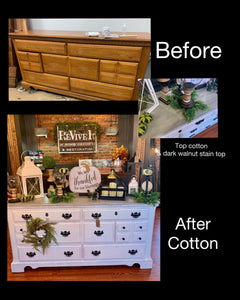 Old Dressers
Keep those old outdated dressers with good bones. This was painted cotton with a layer of dark walnut stain top on the top, giving it a washed look.
What We Bring & How It All Started...
We offer cozy, casual women's clothing. fresh stylish home decor that will inspire you to update. Our #1 product sold is Rethunk Junk furniture & cabinet resin paint. Its a DIY you can not mess up. Our customers can not get enough of it. Check out all the colors in our products section, We also offer trending jewelry and a variety of other unique gifts.
Thank you for shopping with us. We strive to give you want you need and are so thankful to have you as our customer. We want to make you happy!
Contact us
Here To Help
Hey friends we are so glad you are here. We love helping you. Please email us at Reviveitdecor@gmail.com if you have any questions or need help with something.
We are bringing you high quality products that we love and want you to love them too.
STORE STUFF
We are available M-F. We will try our hardest to get back with you within 24 hours during store hours. We want to make you happy.
SHIPPING
We currently ship to the United States. We work really hard to ship your items out in a timely manner. Clothing & paint will be shipped within 3-4 days or sooner. We make shipping costs easy, $5.99 flat rate shipping on all paint products. FREE shipping on all jewelry all the time. We are excited to get you your goodies.
Email: reviveitdecor@gmail.com
Store Phone: 937-719-3222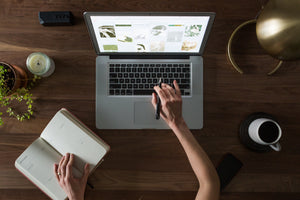 Testimonials
Such a great store and amazing owner! So glad I came across this beautiful little shop!

Karen Kane
Obsessed with this little shop, always the cutest stuff and so friendly! Painted my cabinets with the Rethunk Junk paint & also have the coolest shutters from there! Definitely stop in & check them out!

Cassey Edwards
ALWAYS FIND SOMETHING UNIQUE AND PRICES ARE GOOD!

Diane Shield
Sarah finds the most unique pieces and has great taste! I always find something I love at your store Sarah! If you haven't stopped in to Revive It... DO IT!

Bethany Hilt
Learn A NEW Money Making Skill Set
Make Money With Sarah Online
Want to have an online store like this?
Want to learn other ways to earn money online from home?
I have answers to both.
1. If you're looking to sell things online, you need to go with Shopfiy for your online store.
Believe me I've tried the others and this is by far the BEST eCommerce platform to sell on. I knew nothing & I was able to set up my store. Click Here to try it for 3 months for $1 (they gave me this).
2. NOW - Want to make money online one more way? This is one of my favorites. I'll send you a FREE video just Click Here.